About the Organizers
The Thailand Board of Investment has long recognized the importance of industrial subcontracting to the ongoing development of industry in Thailand. Therefore, BOI has set up the BOI Division for Industrial Linkage Development (BUILD), otherwise known as BUILD, to play a vital role in developing the industrial linkage for more than 25 years. The duties of BUILD are to act as an intermediary between manufacturers of ready-made products and small-and medium sized manufacturers of parts, which will result in the linkage of industries and the transfer of production technology, leading to the strong growth in supporting industries in Thailand. All this provides a sound base for the sustainable development of the country's industry as a whole.

"BUILD commits to continuously develop proactive activities for industrial linkage development in order to help Thai supporting industries strengthen their competence enabling them to be basically self-sufficient and internationally competitive in world market."

Agency: Thai Enterprise Development Division, Thailand Board of Investment (BOI)
Tel: (+66) 2 553 8111 ext. press 5 than press 4
Fax: (+66) 2 553 8325
Email: [email protected]
Website: www.boi.go.th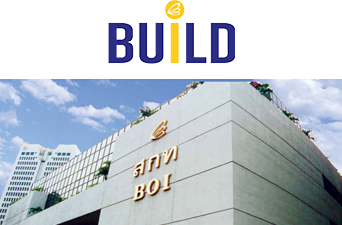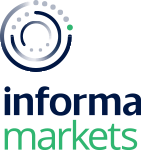 Informa Markets
Informa Markets creates platforms for industries and specialist markets to trade, innovate and grow. We provide marketplace participants around the globe with opportunities to engage, experience and do business through face-to-face exhibitions, targeted digital services and actionable data solutions. We connect buyers and sellers across more than a dozen global verticals, including Pharmaceuticals, Food, Medical Technology and Infrastructure. As the world's leading market-making company, we bring a diverse range of specialist markets to life, unlocking opportunities and helping them to thrive 365 days of the year. For more information, please visit www.informamarkets.com
Informa Markets in Thailand

Informa Markets in Thailand provides the industry and specialist markets with trade and digital platforms that bring quality buyers and sellers together from around the world. Our events cover a wide range of sectors including beauty, manufacturing, energy, food, engineering, security, jewellery and many more. Blending our local knowledge with global expertise, Informa Markets in Thailand provides an effective platform for professionals to meet and do business together effectively. Our leading events include CPhI South East Asia, INTERMACH, MTA Asia, Subcon Thailand, ASEAN Sustainable Energy Week, Pumps and Valves Asia, Thai Water Expo, ProPak Asia, Food & Hotel Thailand, Fi Asia - Thailand, Defense & Security, Jewellery & Gem ASEAN Bangkok, Tissue & Paper Bangkok and Cosmoprof CBE ASEAN Bangkok.
Address: Ari Hill 18thFloor, 428 Phahonyothin Road. Samsen Nai, Phayathai Bangkok 10400 Thailand
Tel: (+66) 2 036 0500 ext. 232
Fax: (+66) 2 036 0588
Email: [email protected]
Website: www.mira-event.com
Contact person: Ms. Jidakarn Jarhatchaithitikhun